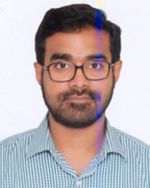 Academic background
     An ecologist with a masters in ecology from Pondicherry University, I integrate my initial training as an architect and later as a landscape architect in animal behaviour and movement. Supporting research during my professional career of three years, pushed me further into the field of landscape ecology and in 2015, I decided to quit my job and delve into scientific research, after all. I procured a masters in Ecology and Environmental Sciences from Pondicherry University, where I studied how bird nest predation is affected by forest structure in a lowland, broadleaved forest of West Bengal, India.
Research interest
My current study attempts to understand the regenerative role of planted, or exotic forests for native faunal and floral species. The natural biphasic landscape of Shola forest and grasslands fall adjacent to the artificial habitats of pure and mixed stands of exotic tree plantations species. In these plantations, the usual regenerating species seen in the understory are the bird-dispersed, pioneer species from Shola edges and open areas. Cloud forests of South Western Ghats are also interesting, in the sense that endemic, threatened forest birds are gradually inhabiting the exotic, invasive and mostly monospecific timber stands. Thus, these sky islands form a great system to study regeneration under exotic plantations varying in their age and structure heterogeneity. I am also interested in how closely do the compositional and structural parameters of an invasive woodland overstory reflect the undergrowth attributes. If highly correlated, it will enable an assessment of the native understory – critical for threatened birds but difficult to assess – to the overstory across an entire landscape through satellite imageries of the overstory.
This project integrates many aspects of my research interests – plant-animal interaction, bird dispersal, mathematical modeling and landscape ecology.
My other interests include: plants, bioacoustics, coding in R, statistical analysis, producing visuals for presentations and posters, exploring visual techniques to communicate science to the general public, photography, giving talks and teaching.
Advisor information
Dr VV Robin's research interests broadly cover patterns and processes in ecology, behavioural ecology, biogeography and evolutionary ecology. He hopes that his research contributes to conservation initiatives. He is interested in conservation initiatives involving multiple stakeholders and also in collaborative research initiatives.