Tirupati is one of the hundred Indian cities to be developed as a smart city under Smart Cities Mission by Government of India. Tirupati is considered one of the holiest Hindu pilgrimage sites because of Tirumala Venkateswara Temple. Other famous ancient temples in the city include Padmavathi Temple at Tiruchanur, Govindaraja Swamy Temple, and Kapileswara Temple at Kapila Theertham. Other tourist places in and around Tirupati include Chandragiri Fort, Sri Venkateswara Zoological Park, Natural Arch (Tirumala hills), and Regional Science Centre.
Sri Venkateswara Temple, Tirumala.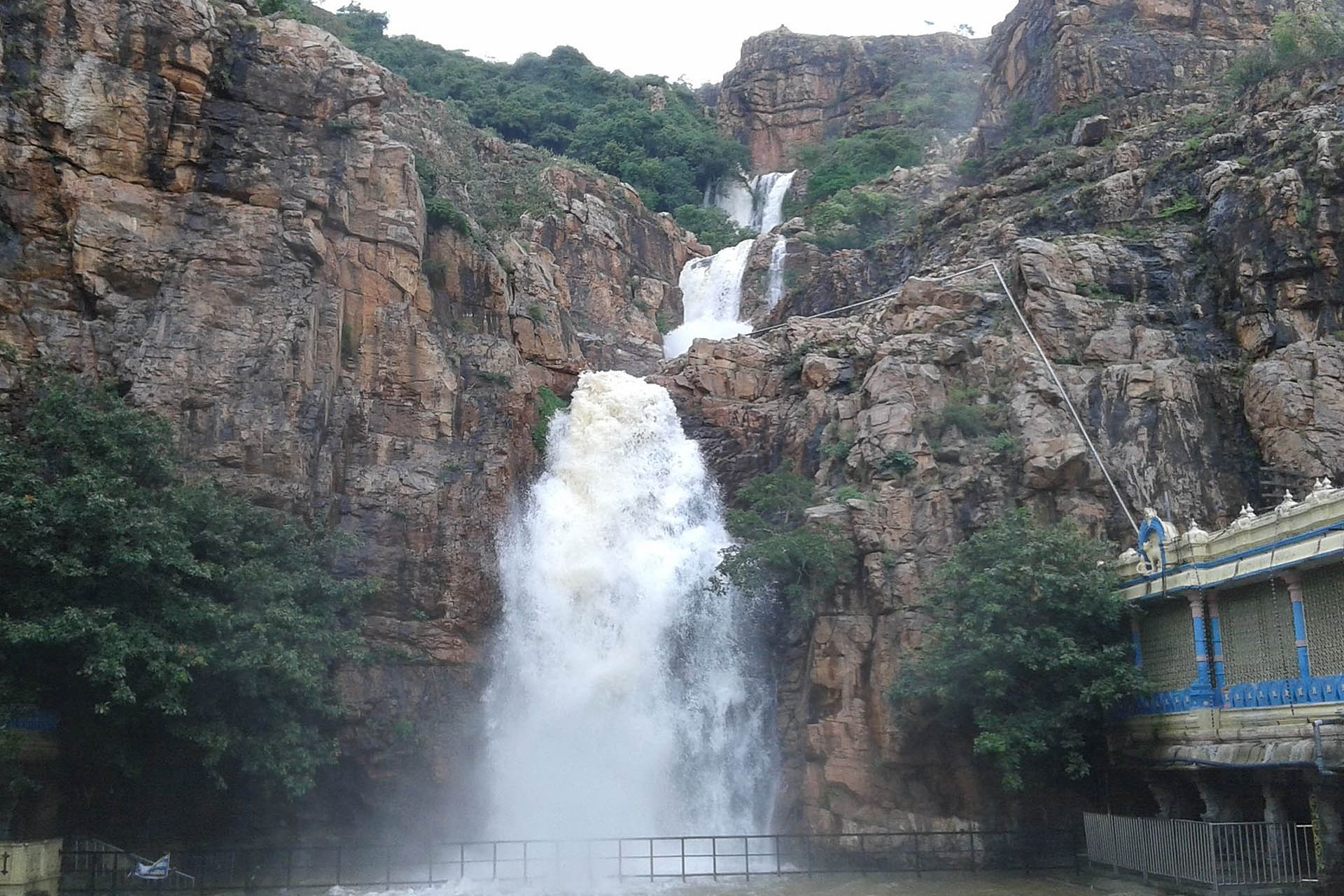 Waterfall at Kapileswara Temple
Tirupati, commonly referred to as the "Spiritual Capital of Andhra Pradesh", is being developed as the knowledge hub of the State with the establishment of IISER and IIT in the city. Apart from these two institutes, Tirupati has several established educational and research institutions such as The National Atmospheric Research Laboratory, Sri Venkateswara University, Sri Padmavati Mahila Visvavidyalayam, Sri Venkateswara Medical College, Sri Padmavathi Medical College for Women, Sri Venkateswara Institute of Medical Sciences (SVIMS), Rashtriya Sanskrit Vidyapeetha, Sri Venkateswara Vedic University, Sri Venkateswara Veterinary University, Sri Venkateswara Agriculture College and Sri Venkateswara Institute of Traditional Sculpture and Architecture (SVITSA).
Tirupati is 2nd biggest and 7th urban agglomerated city in Andhra Pradesh with wide roads, access to technology based services like food delivery, online booking of travel, highly connected Bus stations. Tirupati hosts many medical specialty hospitals, Science center, best English medium schools and degree colleges which offer different disciplines affiliated to Sri Venkateswara University. An electronic manufacturing cluster is established with IT/ITES industries near the airport. With tourist based industries like hotels, travels and event management industries provide major employment opportunities to local people.