G. N. Ramachandran Library
G. N. Ramachandran Library of IISER Tirupati started functioning from August 2015 to meet the learning, teaching and research needs of the students, faculty and staff of the Institute. It aims to provide knowledge and services for building excellent communities in the scientific world and for promoting each individual to get success in their R&D activities with well-established Library facilities.
The Library houses a good collection of textbooks, general books and reference books such as encyclopaedia, dictionaries, laboratory manuals etc. Library using Koha open source Integrated Library System for its acquisition and circulation activities.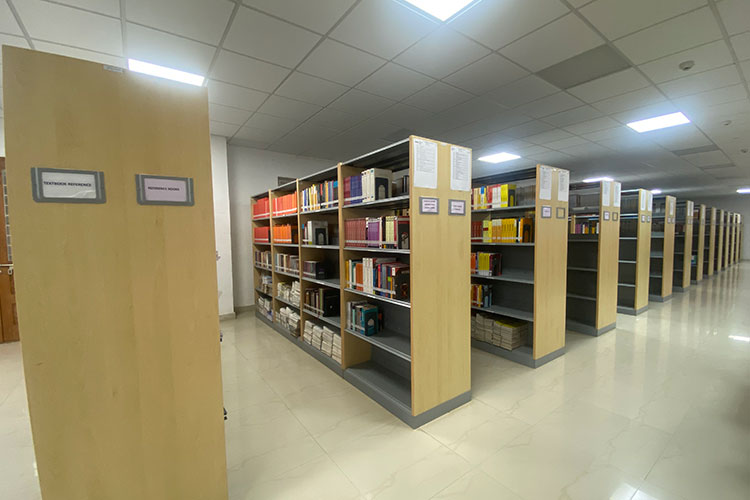 Circulation Timings (Issue / Return / Renewal of Books)
Monday to Friday: 09.00 AM to 05.30 PM
Saturday / Sunday / Institute Holidays: Closed
All students, faculty members and staff of the institute are entitled to register as members of the Library and to use the facilities and services. Visitors or guests are also allowed to use the Library. No borrowing facility is available to the visitors.
5 books for 15 days / Semester textbooks for 7 days
5 books for 15 days / Semester textbooks for 7 days
5 books for 30 days / Semester textbooks for 7 days
Computers are placed in the Library for using OPAC and accessing the resources for academic and research work.
Library Communication Policy
Library formally communicates with members via email. Communication from the Library includes announcements, notices, reminder mails about overdue books, reservations, recall of issued items, article delivery etc. Members are therefore requested to check their emails regularly.
Library Information Assistant
G. N. Ramachandran Library
Indian Institute of Science Education and Research (IISER) Tirupati
Transit Campus: Sree Rama Engineering College,
Rami Reddy Nagar, Karakambadi Road, Mangalam (P.O),
TIRUPATI – 517507
Andhra Pradesh, INDIA