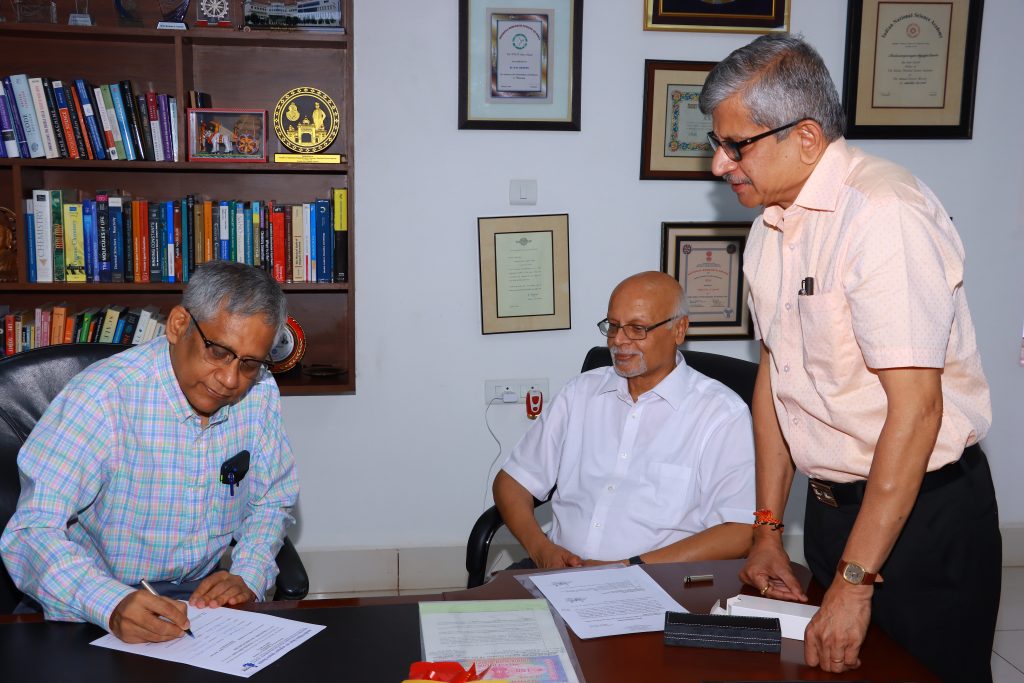 IISER-Tirupati is highly delighted to welcome the new Director, Professor of Organic Chemistry, IISc, Bengaluru and Former Director IACS Kolkata. His appointment has been done by the Honourable President of India, Smt. Droupadi Murmu by the powers vested in her.
Prof. Santanu hails from West Bengal and is an Indian Bio-organic Chemist known for his research on Molecular design of natural and Synthetic lipids and membranes for gene delivery. He is an elected Fellow of the Indian Academy of Sciences, Fellow of the Indian National Science Academy and the World academy of sciences.
With his vast experience in science education and various administrative positions of leadership, Prof. Santanu took charge of operations on this date and is warmly welcomed by all the faculty, students and employees of IISER -Tirupati.