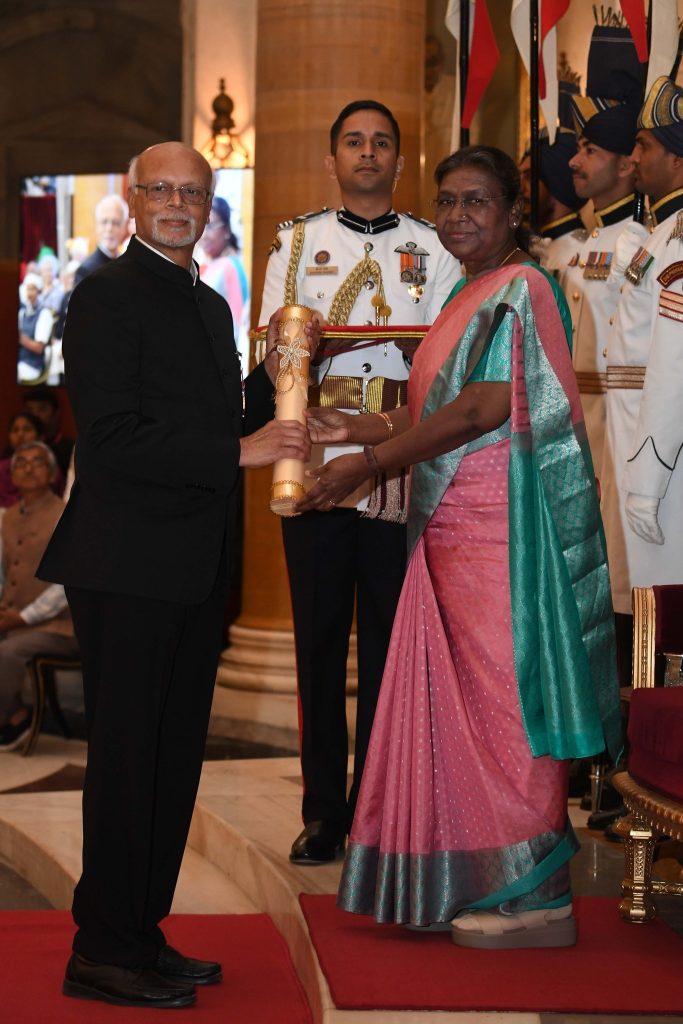 Prof. K. N. Ganesh, the founder Director of IISER Tirupati has received the most prestigious award, fourth highest civilian award, Padma Shri given to people who contribute in the areas of public service. Prof. Ganesh being the founder director of IISER Pune and Tirupati has spent his experienced years in making them distinguished institutes of high standards.
He is born in Mysore, earned Chemistry graduation from University of Bangalore, PhD from University of Delhi. He earned another PhD from Cambridge University, UK. With more than 170 reputed publications, guiding around 45 PhDs, this chemistry scientist has contributed to establishment of DNA synthesis facility, therapeutic and diagnostic applications of DNA Nanotechnology. He is fellow of World Academy of Sciences and member in many reputed science organizations.
IISER Tirupati feels proud to be under the dynamic leadership of Prof. K. N. Ganesh who highly deserves the Padma Shri award and congratulate him for the great recognition conferred today by the Government of India at New Delhi at 6 pm.