Viji V. Subramanian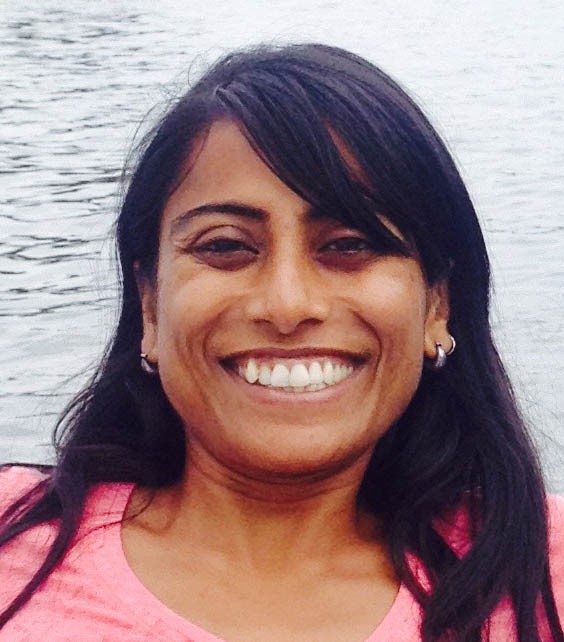 Assistant Professor
Department of Biology, IISER Tirupati
Email: viji(at)iisertirupati(dot)ac(dot)in, viji(at)labs(dot)iisertirupati(dot)ac(dot)in
Phone: +91 877 2500 907
Twitter:@meiChromosomes
Webpage:
Research Interests:
Our research vision is to investigate the network of mechanisms that regulate chromosome integrity and inheritance. In humans, errors in these processes are the leading cause of infertility, spontaneous fetal loss and birth defects including Down syndrome. Our group is interrogating two major gaps in the field of meiosis. We are investigating the mechanisms that modulate DNA break distribution and contribute to the inheritance fidelity of short chromosomes. We are also investigating the mechanisms that control DNA repair choices during meiosis that promote biased repair with the homologue and genetic diversity. We utilize a combination of approaches including genetics, genomics, molecular and cell biology with mainly budding yeast as our model organism.
Professional career:
Assistant Professor (2019- ~): Indian Institute of Science Education and Research (IISER) Tirupati, A.P., India.
Postdoctoral Scientist (2011- 2019): New York University, NY, U.S.A.
Postdoctoral Fellow (2009- 2011): Memorial Sloan Kettering Cancer Center, NY, U.S.A.
Education:
Ph.D.: Dartmouth College, New Hampshire, U.S.A.
M.Sc. Biotechnology: Maharaja Sayajirao University, Gujrat, India
B.Sc. Chemistry (Hons): Sri Sathya Sai Institute of Higher Learning, A.P., India.
Selected publications:
Subramanian, V.V., Zhu, X., Markowitz, T.E., Vale-Silva, L.A., San-Segundo, P., Hollingsworth, N.M., Keeney, S., Hochwagen, A., Persistent DNA-break potential near telomeres increases initiation of meiotic recombination on short chromosomes. Nature Communications. 2019. 10: 970. NYU press release.
Subramanian, V.V., MacQueen, A.J., Vader G., Shinohara, M., Sanchez, A., Borde, V., Shinohara, A. and Hochwagen, A.H., Chromosome synapsis alleviates Mek1-dependent suppression of meiotic DNA repair. PLoS Biology. 2016. 14(2): e1002369.
Voelkel-Meiman K., Johnston C., Thappeta Y., Subramanian V.V., Hochwagen A., MacQueen A.J., Separable crossover-promoting and crossover-constraining aspects of Zip1 activity during budding yeast meiosis. PLoS Genetics. 2015. 11(6): e1005335.
Subramanian, V.V. and Hochwagen, A.H., The meiotic checkpoint network: step-by-step through meiotic prophase. Cold Spring Harb Perspect Biol. 2014. 1; 6(10): a016675.