Dr. Soumit Sankar Mandal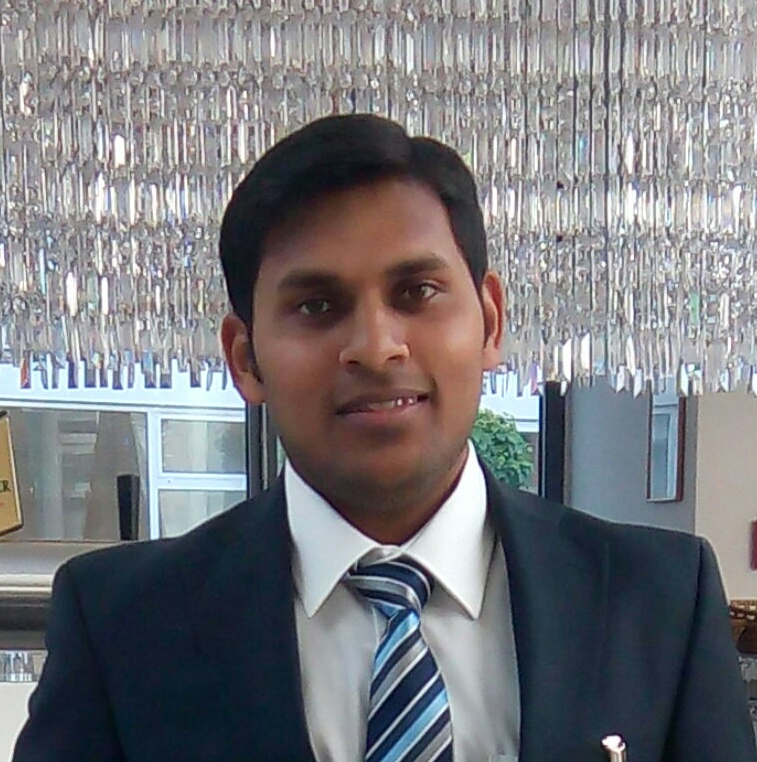 Assistant Professor
Department of Chemistry, IISER Tirupati
Email: soumit.mandal [AT] iisertirupati.ac.in
Phone: +91 877 2500 246
Research Interests
Soumit is interested in investigating the structure and function of multidomian proteins using bulk and single molecule spectroscopic techniques. He is also interested in studying the electrochemistry of proteins for their probable usage in the design of electrochemical biosensors.
Educational and Professional Career
Assistant Professor (Dec 2017-present): Indian Institute of Science Education and Research (IISER) Tirupati, India

Postdoctoral Fellow (April 2014-Nov 2017): Technical University of Munich, Munich, Germany

Ph.D. (2013): Solid State and Structural Chemistry Unit, Indian Institute of Science, Bangalore
Honours and Awards
Alexander von Humboldt Fellowship for postdoctoral research

TUM University Foundation Fellowship
Selected Publications
Soumit S. Mandal, Dale R. Merz Jr., Maximilian Buchsteiner, Ruxandra I. Dima, Matthias Rief, Gabriel Zoldak. "Nanomechanics of the substrate binding domain of Hsp70 determine its allosteric ATP-induced conformational change", Proc. Natl. Acad. Sci. U.S.A. 114, 6040-6045 (2017).

Fabian Ziegler, Nicole C H Lim, Soumit S. Mandal, Benjamin Pelz, Wei-Ping Ng, Michael Schlierf, Sophie E Jackson, Matthias Rief, "Knotting and Unknotting of a Protein in Single Molecule Experiments", Proc. Natl. Acad. Sci. U.S.A.113, 7533-7538 (2016).

S. S. Mandal, Vikas Navratna, Pratyush Sharma, B. Gopal, A. J. Bhattacharyya. "A high sensitivity electrochemical detection method for MRSA proteins using titania nanotube-modified screen printed carbon electrodes". Bioelectrochemistry, 98, 46-52 (2014).
Open Positions