Robin V.V.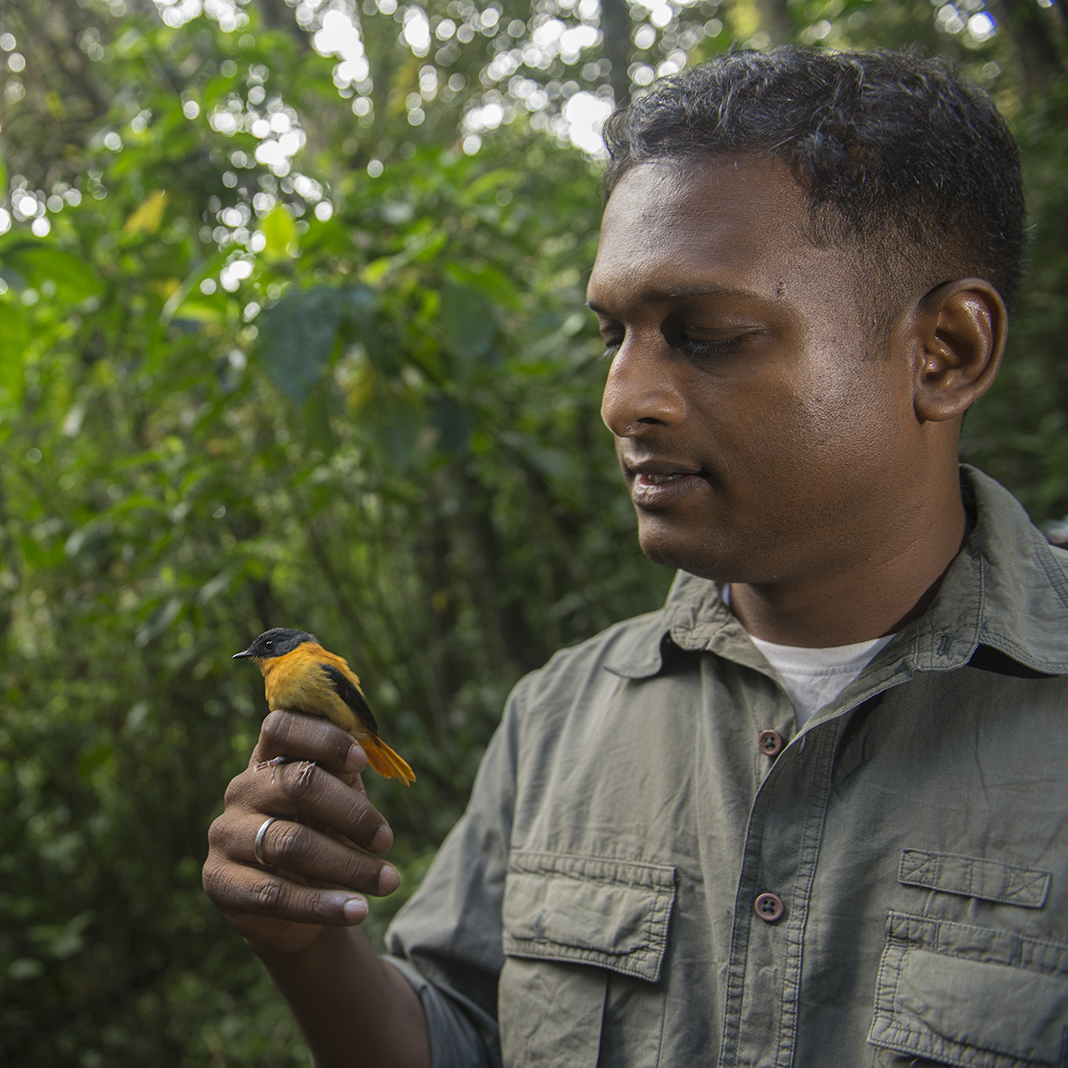 Assistant Professor
Department of Biology, IISER Tirupati
Email: robin [AT] iisertirupati.ac.in
Phone: +91 877 2500 443
Group Webpage
Research Interests
My research interests broadly cover understanding patterns and processes in ecology, behavioural ecology, biogeography and evolutionary ecology using continental and oceanic island systems. I contribute to conservation through my research initiatives and by involving various stakeholders. Much of my research is collaborative and multi-disciplinary and whenever possible, uses technological advances to aid research.
Research highlighted at National Geographic https://goo.gl/4KcYvN
Educational and Professional Career
Ph.D (March, 2011): NIAS, IISc - Manipal University

Post-doctoral Fellow (April 2011, Year - November, 2011): Loyola University, Chicago

Fellow (December, 2011 - May, 2016): National Center for Biological Sciences, TIFR

Assistant Professor (May, 2016 ~): Indian Institute of Science Education and Research (IISER) Tirupati, India
Honours and Awards
Fulbright Fellow from Fulbright Scholarship Board

Salim Ali - Lok wan Tho Ornithological Fellow from Bombay Natural History Society
Selected Publications
Full publication list at ResearchGate
Teaching
BIO-211: Ecology

BIO-212: Ecology Lab
Open Positions
I am looking for suitable:
a) PhD Candidates for the next round of intake (Dec 2017)
b) Post-doctoral candidates - deadline to apply Aug 31, 2017
c) MS-PhD integrated course - likely to start August 2018
Considering that all these appointments are relatively long-term, I advice serious candidates to make contact and visit the lab much in advance so that we can understand each other's research interests and expectations. I am looking for prospective applicants to work with a focus on one of the following:
a) Shola Sky Island ecosystem,
b) bird biogeography,
c) bird song.
I am only looking for people with experience or expertise related (even loosely) to the above themes. I am open to people developing their own research projects within these broad areas.
I am looking for people with
a) ability to write (popular or scientific articles),
b) ability to raise funds to partially support research,
c) ability to function independently (field and lab).
Please follow
YETI mailing list
for announcements on opportunities.
I am currently not accepting any short-term interns. Those interested in long (>6 months) volunteer positions, please do get in touch with me.