Nibedita Pal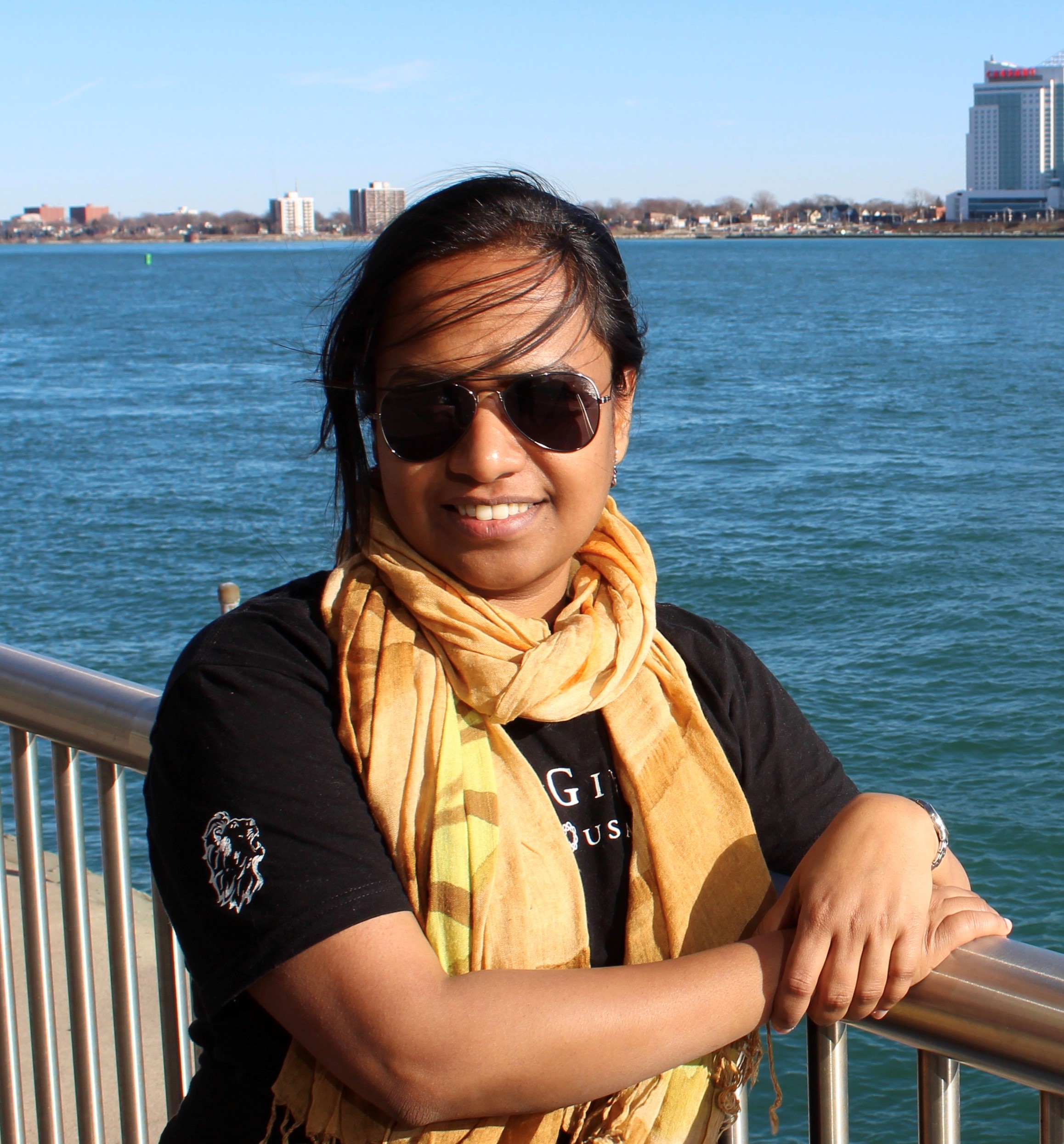 Assistant Professor
Department of Biology, IISER Tirupati
Email: nibedita@iisertirupati.ac.in
Phone: +91 877 2500 902
Group Webpage
Research Interests:
Nucleoprotein complexes
RNA binding proteins and Intrinsically disordered proteins
DNA nanostructures and nanomachines
Single-molecule Total Internal Reflection Fluorescence Microscopy
Fluorescence Correlation Spectroscopy
Molecular Dynamics simulation
Educational and professional career:
Assistant Professor (October 2018~): Indian Institute of Science Education and Research (IISER) Tirupati, India
Postdoctoral Research Fellow (May 2016-October 2018): University of Michigan, Ann Arbor, Michigan, USA
Postdoctoral Research Associate (June 2014-May 2016): Bowling Green State University, Ohio, USA
Ph.D (March 2014): Jawaharlal Nehru University, New Delhi, India
Selected publications:
Julian Valero, Nibedita Pal, Soma Dhakal, Nils G. Walter and Michael Famulok, "A Bio-hybrid DNA Rotor/Stator Nanoengine That Moves Along Predefined Tracks",Nat. Nanotech., 13, 496, (2018).
Nibedita Pal, Meiling Wu and H. Peter Lu, "Probing Conformational Dynamics of Enzymatic Active Site by An In Situ Single Fluorogenic Probe under picoNewton Force Manipulation", Proc. Natl. Acad. Sci., 113, 15006 (2016).
Nibedita Pal, Him Shweta, Moirangthem Kiran Singh, Sachin Dev Verma and Sobhan Sen, "Power-Law Solvation Dynamics in G-Quadruplex DNA: Role of Hydration Dynamics on Ligand Solvation Inside DNA", J. Phys. Chem. Lett., 6, 1754 (2015).
Soma Sharma, Nibedita Pal, Pramit K. Chowdhury, Sobhan Sen and Ashok K. Ganguli, "Understanding Growth Kinetics of Nanorods in Microemulsion: A Combined Fluorescence Correlation Spectroscopy, Dynamic Light Scattering, and Electron Microscopy Study", J. Am. Chem. Soc., 134, 19677 (2012).
Nibedita Pal, Sachin Dev Verma and Sobhan Sen, "Probe Position Dependence of DNA Dynamics: Comparison of the Time-Resolved Stokes Shift of Groove-Bound to Base- Stacked Probes", J. Am. Chem. Soc., 132, 9277 (2010).
Teaching:
BIO-441 Elements of Structural Biology (Spring, 2019)