Dr. Jatish Kumar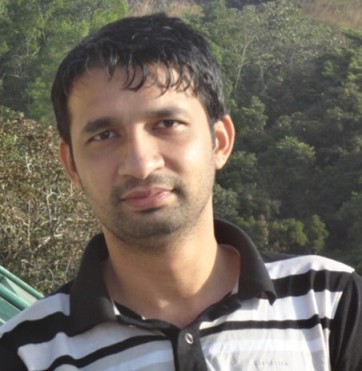 Assistant Professor
Department of Chemistry, IISER Tirupati
Email: jatish@iisertirupati.ac.in
Group Webpage
Research Interests
Physical Organic Chemistry - Nanomaterials, Photochemistry and Spectroscopy
Chiral Luminescent Nanomaterials: Synthesis and Applications
Single Particle Spectroscopy and SERS Investigations of Nanomaterials
Chiral Hybrid Nanostructures for Biodetection and Therapy
Chiral Nanomaterials as Multifunctional Biological Probes
Educational and Professional Career
Ph.D (2012): CSIR-National Institute for Interdisciplinary Science and Technology (NIIST), Trivandrum, India
Postdoctoral Fellow (October 2012 – March 2016): Nara Institute of Science and Technology (NAIST), Nara, Japan
Specially Appointed Assistant Professor (April 2016 – October 2016): Nara Institute of Science and Technology (NAIST), Nara, Japan
Postdoctoral Fellow (October 2016 – October 2018): CIC biomaGUNE, San Sebastian, Spain
Assistant Professor (December 2018 ~ ): Indian Institute of Science Education and Research (IISER) Tirupati, India
Honours and Awards
JSPS Postdoctoral Fellowship (2014 – 2016) from Japan Society for the promotion of Science, Japan
Marie Curie Postdoctoral Fellowship (2016 – 2018) from European Commission
CSIR-JRF and CSIR-SRF from CSIR Govt. of India, July 2007 and July 2009, repectively
Selected Publications
Jatish Kumar, Hasier Eraña, Elena López-Martínez, Natalie Claes, Víctor F. Martín, Diego M. Solís, Sara Bals, Aitziber L. Cortajarena, Joaquín Castilla, Luis M. Liz-Marzán, "Detection of Amyloid Fibrils in Parkinson´s Disease using Plasmonic Chirality", Proc. Natl. Acad. Sci. USA, 115, 3225−3220 (2018).
Jatish Kumar, Betsy Marydasan, Takuya Nakashima, Tsuyoshi Kawai and Junpei Yuasa, "Chiral Supramolecular Polymerization Leading to Eye Differentiable Circular Polarization in Luminescence", Chem. Commun., 52, 9885–9888 (2016).
Jatish Kumar, Hiroyuki Tsumatori, Junpei Yuasa, Tsuyoshi Kawai and Takuya Nakashima, "Self-Discriminating Termination of Chiral Supramolecular Polymerization: Tuning the Length of Nanofibers", Angew. Chem. Int. Ed., 54, 5943–5947 (2015).
Jatish Kumar, Reshmi Thomas, R. S. Swathi and K. George Thomas, "Au Nanorod Quartets and Raman Signal Enhancement: Towards the Design of Plasmonic Platforms", Nanoscale, 6, 10454–10459 (2014).
Jatish Kumar and K. George Thomas, "Surface Enhanced Raman Spectroscopy: Investigations at the Nanorod Edges and Dimer Junctions", J.Phys. Chem. Lett., 2, 610–615 (2011).
Teaching
CHM-121: Physical Chemistry
CHM-122: Chemistry Laboratory I
Open Positions
Applications are invited from highly motivated researchers interested in pursuing their Ph.D. Informal enquires are welcome and should be addressed to Jatish Kumar at jatish@iisertirupati.ac.in.