Anilatmaja Aryasomayajula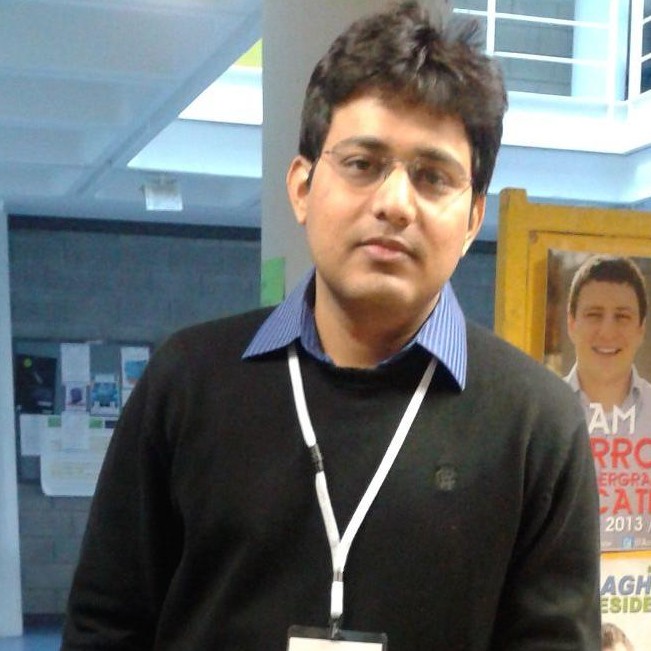 Associate Professor
Department of Mathematics, IISER Tirupati
Email: anil.arya [AT] iisertirupati.ac.in
Phone: +91 877 2500 425
Personal Webpage
Research Interests
The main focus of my research is Arakelov theory and its applications. Currently, I am working on AQUE related problems.
Educational and Professional Career
Ph.D (September, 2013): Humboldt Universitat zu Berlin

Postdoc (October, 2013 - December, 2013): IIT Hyderabad

Visiting Assistant Professor (January, 2014 Year - April, 2016): University of Hyderabad

Assistant Professor (April, 2016 ~): Indian Institute of Science Education and Research (IISER) Tirupati, India
Honours and Awards
Inspire Faculty Award from DST
Selected Publications
Anilatmaja Aryasomayajula, "Heat kernel approach for sup-norm bounds for cusp forms of integral and half integral weight", Archiv der Mathematik 106, 165 - 173 (2016).

Anilatmaja Aryasomayajula, "Bounds for Green's functions on noncompact hyperbolic Riemann orbisurfaces of finite volume", Mathematische Zeitschrift 280, 85 - 133 (2015).
Teaching
Open Positions
I am interested in taking interns, depending upon my scheudle. Interested students please feel free to contact me via email.